Police are investigating a "new" crime of cyber-flashing after a commuter received an indecent image on her phone as she travelled to work.
The victim received two pictures of an unknown man's penis on her phone via Apple's Airdrop sharing function. She explained: "I declined the image, instinctively, and another image appeared, at which [point] I realised someone nearby must be sending them, and that concerned me. I felt violated, it was a very unpleasant thing to have forced upon my screen". She then called the British Transport Police (BTP) as she was worried about the motives of the perpetrator.
Supt Gill Murray said this particular crime was new to her force and urged people to report any other incidents. The force had dealt with cases involving Bluetooth but an incident via Airdrop was "new".
"We have a dedicated Cyber Crime Unit who can analyse mobile phones and track data transfers back to suspects' devices. By linking this to physical evidence, such as CCTV footage or witness statements, we can catch offenders and bring them to justice through the courts", Supt Gill Murray said.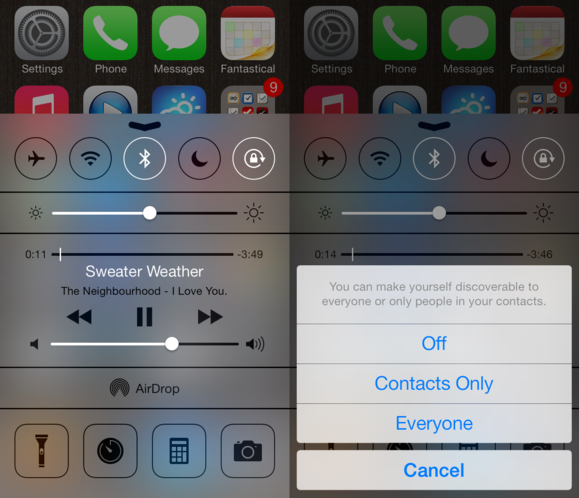 Related: Learn how to configure the AirDrop function (note: the linked web page automatically starts a video with sound).